Healing a sore back requires breaking some old habits and forming some new ones, says Dr. Stuart McGill. If you're living with an achy back, getting your swagger back, as McGill, the most recognized spine researcher in the world, states, is different from a knee or shoulder problem. The knee and shoulder, particularly in the early stages of rehab, both do well with full range of motion exercises—think of arm circles. Fixing your low back pain is different and more nuanced, as your spine needs stability, not excess motion. This means that you don't want excess curves in the spine. A goal for a healthy back is to maintain a neutral spine position during your prescribed program, as well as in daily activities.
The emphasis throughout the day and during workouts is to focus on proper spine stability, rather than more movement in the lower back. Do you slouch when you sit or have too much curve in your lower back while standing? Do you bend over to lift a large object, which is problematic for the posterior back disks? Poor movement habits, repeated throughout the day, can result in a sore back. Stretching and strengthening are important, but not the whole answer. A key to a healthy back is retraining how you position your back during activities, lessening excess spine curves.
Move mindfully with the abdominal brace
McGill likens the abdominal brace as a mild contraction of the abdominals as though you are preparing to get punched in the belly. But it's not in extremes, like "sucking them in." Like a dimmer switch gradually adjusts light levels in a room, the abdominal stiffness during your activities isn't an on/off switch, but works in relationship to what you are doing. You would use less ab bracing during walking and more for lifting a heavy object, for example.
Wall test for excess low back curve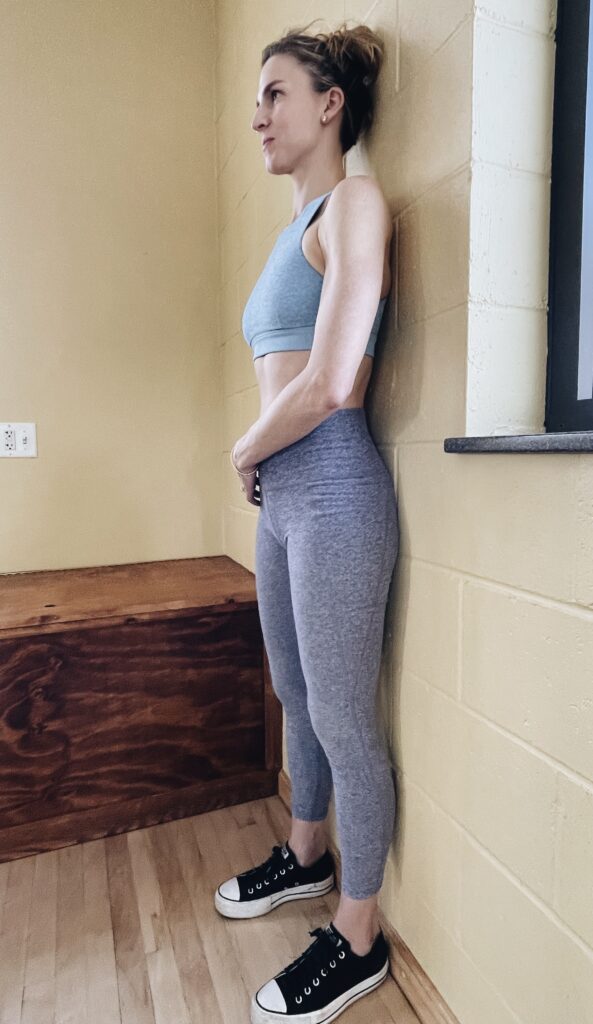 The abdominal muscles connect your ribs to hips along the front and sides. When you use your abs, they pull the ribs and hips closer. When you stand up, for example, and don't use your abs, you allow your ribs and hips to be too far apart, creating back sway. Over time, this can contribute to movement flaws, soft tissue stress, or disc problems.
If you can't stand back with your back against a wall with your heels, hips, upper back and the back of your head lightly touching, without arching your back, you probably have weak abdominal muscles. Remember, our goal is to reduce the excess curves of the spine. Try this test at home.
• Stand with your back to a wall, with heels, butt, shoulders, and head comfortably touching the wall.
• Keep your feet in a neutral position and legs straight.
• Have a friend place a hand behind your low back, or use your hand.
Results: If you can put your whole hand behind the space in the lower back, you have too much back sway.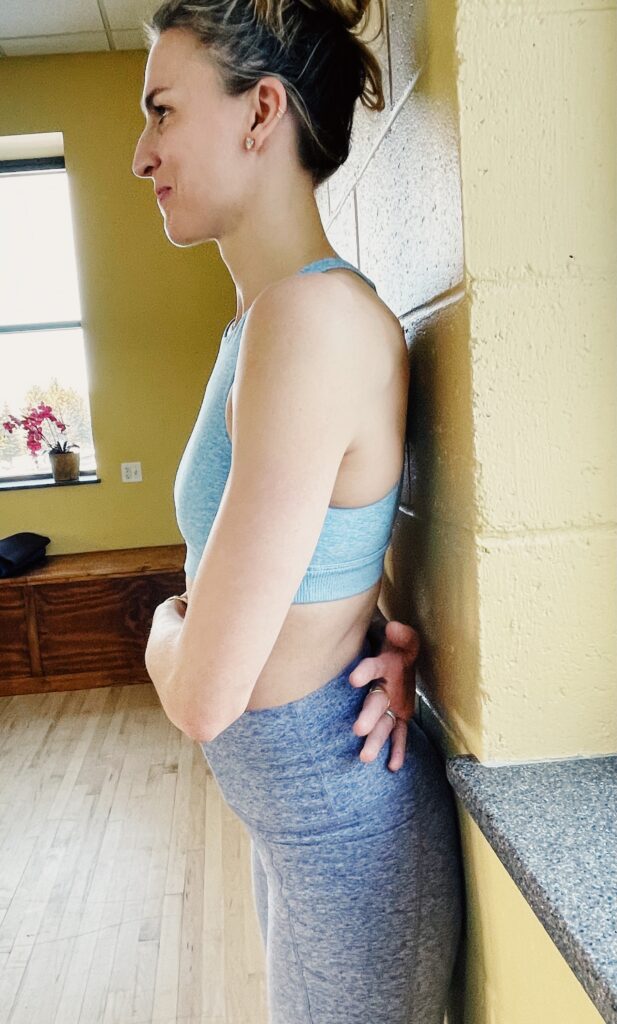 If you can only get the first knuckle in your hand behind the lower back, congratulations, you have excellent abdominal bracing skills!
https://www.mtexpress.com/wood_river_journal/features/fitness-guru-break-old-habits-to-fix-your-achy-back/article_b0a8b022-b336-11ed-9db5-5b0e14ef4dc1.html

: Break old habits to fix an achy back