Personal Training
Maximize your time and energy to be the best you can be!
I am dedicated to offer you an exceptional personal training program that will help you achieve a higher level of health and fitness. The benefits that you may enjoy include increased energy levels, improved posture, weight loss, reduced joint stiffness, increased core strength, sport-specific conditioning, better stamina, and an improved sense of well being. I specialize in private and partner training programs, offered in one hour sessions. Most clients choose to work out with me for 1-2 training sessions a week. We typically meet at the Wood River YMCA in Ketchum, Idaho. If you prefer to work out at home, your program will be designed for that. Some exercises may require that you purchase a few very inexpensive items like a foam roller, or an exercise ball or bands.
Partner Training
Partner training is an affordable way to have personalized training and split the cost. Couples particularly enjoy the time interacting and encouraging their spouses, while having fun and working hard.
Small Group Training
Small group training keeps you engaged and moving. Clients enjoy the group dynamics and want to continue taking their training to the next level under the guidance of a personal coach. Three or four people split the cost.
 How Do We Start?
I ask you to fill out a physical readiness questionnaire, called a PAR-Q. This is a standard form that, depending on your answers, tells you whether or not you need to check with your doctor before you start or continue with your exercise program. Along with this, I ask you to fill out a health and lifestyle questionnaire that gives me more specific information about you.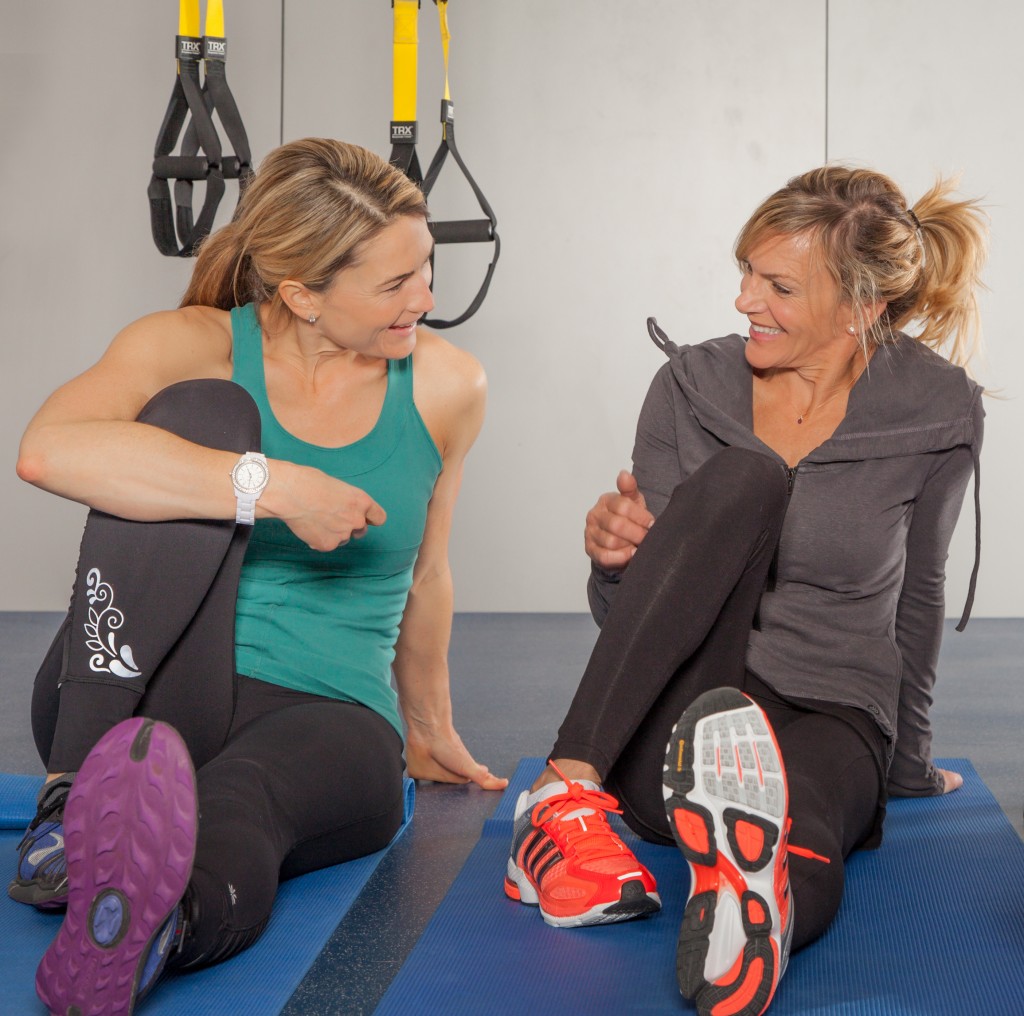 Your first session is critical to helping you set up a foundation for success. You will undergo a comprehensive musculoskeletal assessment to look at your body. Don't worry, you can wear comfortable clothes! We might find imbalances that may be causing pain or dysfunction in other areas of your body. This assessment includes posture, both standing, and in real life. From here, we build a program that is tailored specifically to meet your needs, guaranteeing outstanding program results.
How much does it cost?
The fees for training are offered in to however many you'd like, small packages of 10 sessions, or larger ones, with a discount! Sessions are pre-paid, by check.
What do we do?
Unless you have specific concerns/goals, a well- rounded program needs to include the following:
Overall strength: I like exercises that incorporate full body movement, because in life and sports, we need to move well. It gives you better results overall.
Core Training : Your midsection provides the foundation for a stable center of gravity, which helps support your spine, enhance your posture, and prevent certain muscle-related injuries. (Essential Core / Copyright ) Having a strong core is crucial.
Balance and Coordination: You will get this automatically in your workouts because you won't be using a lot of machines.
Flexibility: If you train with me, you will eventually be doing yoga! I incorporate specific flexibility, if necessary, throughout your workout.
Cardiovascular endurance: To be a regular exerciser, you have to find time in your schedule on an ongoing basis. I want to help you become more aware of the many opportunities to move more in your daily life.
 My Policies
I do require  24 hours' notice when canceling an appointment.