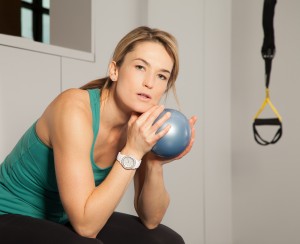 The positive psychology movement believes that cultivating what is best in ourselves increases our sense of well-being. Our character strengths and their connection with life satisfaction and happiness is an important research field in positive psychology. A new large-scale study conducted by a team of psychologists from the University of Zurich proved that the largest impact was evident in training the strengths: curiosity, gratitude, optimism, humor and enthusiasm. It's no surprise that these participants were more often in a good mood and more cheerful.
Rather than focusing on our quirks, the newer field of psychology focuses on how humans flourish. The Positive Psychology Center at the University of Pennsylvania, home to the founder of the movement, Martin Seligman, calls it "the scientific study of the strengths and virtues that enable individuals and communities to thrive." We all have problems and stresses, but manifesting your strengths can help you increase your happiness, improve your relationships and achieve your life goals.
How happy?
Our temperament and personality traits are partially inborn. Research estimates that the genetic component of happiness is 50 percent inherited, with another 40 percent under our power to control. The final 10 percent depends on circumstances. However, sometimes we don't even know what will make us happy—we're too busy worrying about the future or the past. Harvard psychologist Daniel Gilbert, in his book "Stumbling on Happiness," says that how we feel in the moment colors how you imagine you will feel in the future. We can never really know how things will affect us, and the truth is that bad things, or good, don't affect us as profoundly as we expect them to.
We have many character strengths, and you might not even realize that you use them naturally and easily, particularly when you set out to do something similar to the values you believe. It is one of the reasons you accomplish goals. According to a study presented at the British Psychological Society, only about one-third of us have a useful understanding of our strengths.
I recently had a look at my signature, middle and lower strengths, available at www.viacharacter.org, a 240-question survey. The questionnaire graphs 24 character strengths and ranks the top five. The classifications derived from six major virtues: wisdom, courage, humanity, justice, temperance and transcendence. For example, an appreciation of beauty, great art or being enthralled by music is a strength that helps to connect with something outside of yourself. It is likely you are empathic or strongly value being grateful, each of which contributes to healthier relationships. You might find spiritual benefits with this strength because you feel a sense of wonder or elevation. You are likely more accepting of the present moment, and this can lead to times of calm and peace.
According to the VIA Institute On Character, a nonprofit organization, "the classification reflects the world's major religious writings, including the Bible, the Koran, and the Bhagavad Gita, as well as studies of major philosophies."
As for me, I'm going to take an honest look at my lesser strengths, laugh more and get to work—happily.
Connie Aronson is an ACSM health and fitness specialist. Readers can visit her at www.conniearonson.com