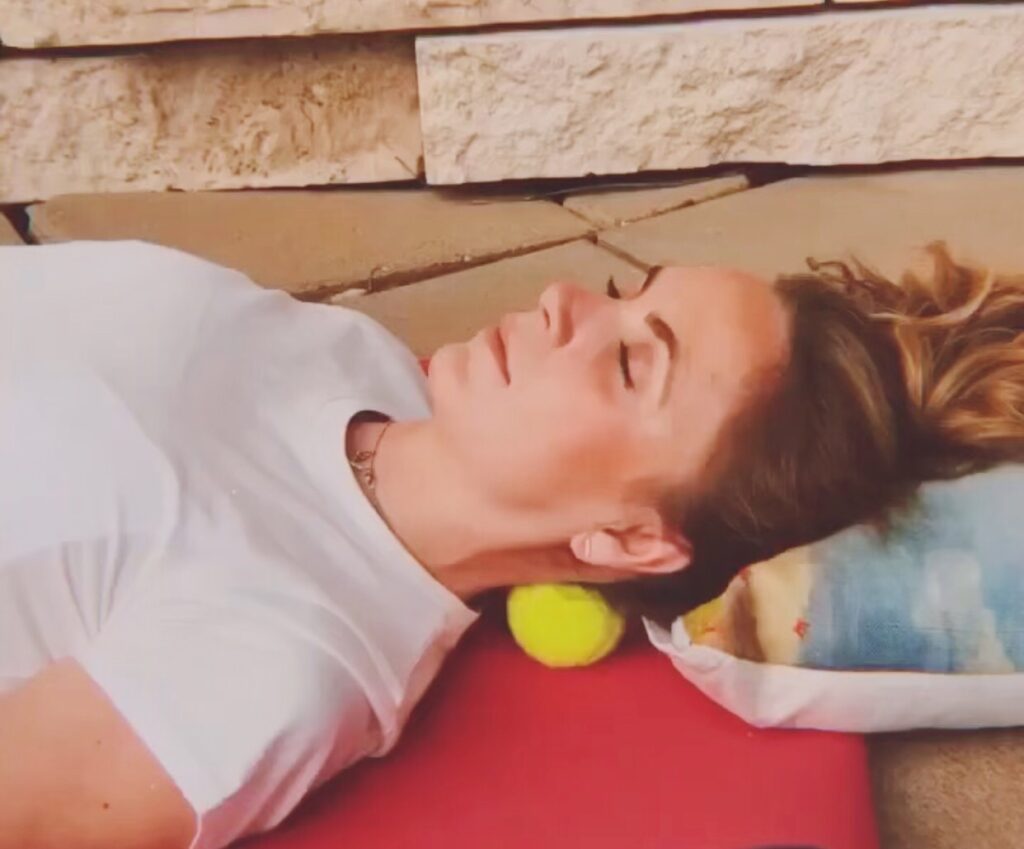 If you feel sore and stiff, you might want to consider foam or ball rolling. Whether you've skied too hard, or overdone any activity, you can fix your post-exercise pain with a technique called self-myofascial release. Rolling can improve flexibility, restore movement function and help with delayed onset muscle soreness. The technique also relaxes stored tension in the muscle and releases endorphins to help reduce pain.
Combining rolling an area of muscle with an immediate stretch for that particular muscle is the best strategy for fixing tight, sore muscles. Research shows a greater improvement in joint range of motion compared to stretching or foam rolling alone.
It may sound technical, but self-myofascial release is really a simple concept. Myofascial refers to muscles and fascia; the prefix myo means "muscle." Self-myofascial release is basically massage, where external pressure is applied to sensitive areas in the muscle, which are either tight, inflexible, knotted or contain scar tissue. The sustained pressure stimulates circulation to the area and increases flexibility.
There's a reason muscles feel tired and tight either from doing too much or doing too little exercise. The benefits of exercise are myriad, but there is a downside of repeated loads on the body: microscopic damage in muscle and fascia. That typically results in sore or tight muscles, or diminished movement quality. Massage and trigger point therapies by clinicians can help, but you can also fix your own pain at home with a roller or balls.
There are two kinds of self -myofascial release techniques: general and specific. General involves using a foam roller for larger muscles, such as the front thighs. More specific would mean working on your calf or foot, where tennis balls, golf balls, baseballs, or other massage tools can pinpoint a precise area of muscle. The specificity of using a tennis ball is also practical if you're traveling and can't take a foam roller along with you.
Rolling and athletic performance
The influence of rolling on athletic performance remains unclear. A review of nine studies reported no change in vertical jumps or multi-directional sprints. In another study of 24 athletes published in the Journal of Strength and Conditioning Research, joint range of motion increased but power and agility declined after five minutes of rolling. For pre-event warm-ups, the recommendations are not to roll for more than a minute to prevent power loss.
How to roll
For the rest of us, at present there is little concern regarding how long you roll. Research suggests five seconds to three minutes, or three sets of thirty seconds on each area in need. Once you find an area in the muscle that's restricted and tight, take your time to explore the tight spots with either a roller or a ball. Try to relax to allow the hormones to release into your body to encourage further relaxation.
Watch the link for an example of neck myofascial release combined with a neck stretch at
https://www.mtexpress.com/wood_river_journal/community/fitness-guru/article_ac72a5dc-77bd-11eb-8267-ebbc34eee6d4.html