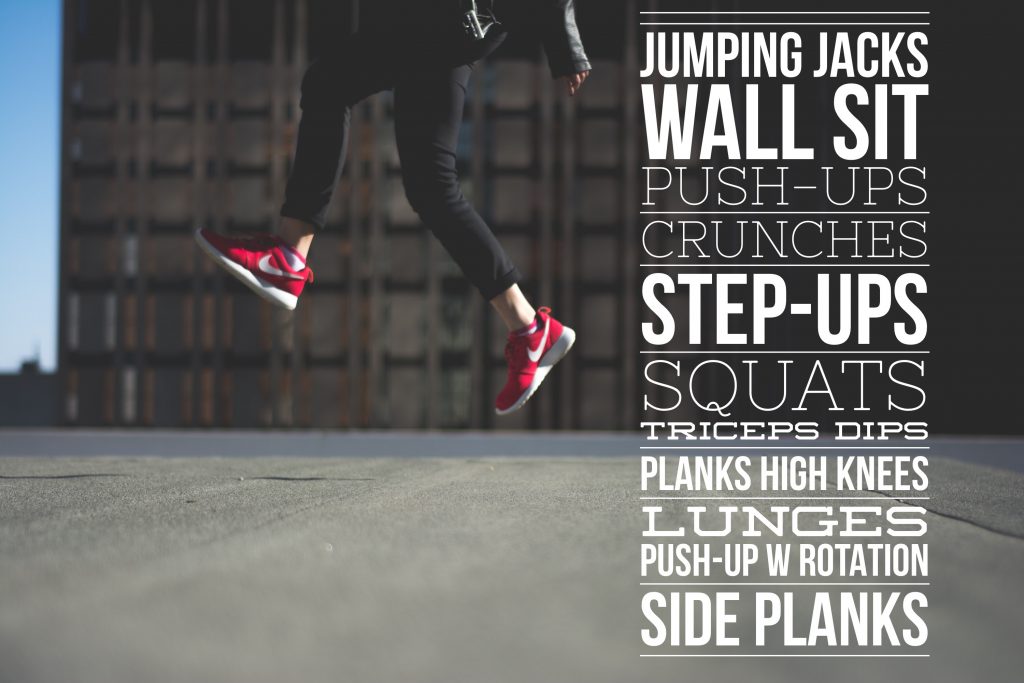 When it comes to regular exercise, is 7 minutes all you need?  The Scientifically Proven 7- Minute Workout is a widely popular smartphone app, claims that you will lose weight, improves cardiovascular function, and has over 10 million downloads. The combination of only seven minutes and scientifically proven sounds pretty great when the number one reason people don't exercise is lack of time.  To be healthy, you have to get your heart pumping through daily exercise, eating well, and doing things that promote your well being. By doing so, aside from genetics and age, you can save or extend your life. Yet the growing prevalence of preventable chronic disease in the United States and worldwide is alarming.  In the United States, 50 % of adults suffer from at least one chronic disease, and 48 percent of deaths can be attributed to heart disease and cancer. What we all have as a tool to promote wellness is cardiovascular exercise. The American College of Sports Medicine guidelines recommend 30 minutes of moderate-intensity exercise every day, strength training exercises two to three days a week, and a flexibility regime at least two times a week. But can 7 minutes work?
The 7 minute program is a combination of twelve 30-second bouts consisting of these exercises in the following order: jumping jacks, wall sit, push-ups, abdominal crunches, step-ups onto chair, squats, triceps dips on chair, planks, high knees, lunges, push-up with rotation, and side planks. A 10-second rest follows each exercise bout.  Tough, yes, but you can obtain substantial changes in heart rate, oxygen uptake, and blood lipid levels.
In a recent study published in the Journal of Sports and Conditioning, researchers found that big bursts of activity, like jumping jacks and wall sits, both part of the 7 minute workout, require near-maximal effort, and pass the guideline recommendations as important moderate-exercise.
Because lack of time is one of the most common barriers to exercise, it isn't surprising that time-efficient and simple programs are popular. Bodyweight training and high-intensity interval training is the second and third top fitness trends in 2016, respectively, behind wearable technology.  High- intensity interval training, or HIIT, consists of short bursts of all-out exercise interspersed with brief recovery periods. A review of 28 studies on healthy adults show that this type of training results in superior increases in maximal oxygen uptake than moderate-intensity exercise.  Typically, HIIT is used in cycling, running or treadmill workouts, and supervised by a trained instructor. In a 10 -week program of group-based, instructor-led HIIT cycling, VO2 max improved, as well as insulin sensitivity and improved blood lipid profiles.
The question researchers are asking is that is it really "scientifically proven"? Could you reproduce that intensity, by yourself, doing jumping jacks and triceps dips for example, at home, and get the same results as from HIIT training?  It's not, as the gains aren't as great as true HIIT, but results are encouraging.  One study of healthy individuals doing 6 weeks of the 7-minute workout, daily, helped lower body fat and waist circumference.  Another study of active men and women showed that 24 sessions of 7 minutes led to significant increases in muscle endurance, yet no change in body fat or VO2 max.
The Journal of Strength and Conditioning study concludes that this is a great workout to do at home, without special equipment and obtain substantial changes in heart rate, oxygen uptake, and blood lipid levels. If you're timed pressed, certainly 7 intense minutes is better than nothing at all. Seven can be your lucky number.
http://www.mtexpress.com/wood_river_journal/features/is-the–minute-workout-as-good-as-it-sounds/article_67280aba-b4ea-11e7-afbf-3b5a5e42d7ee.html