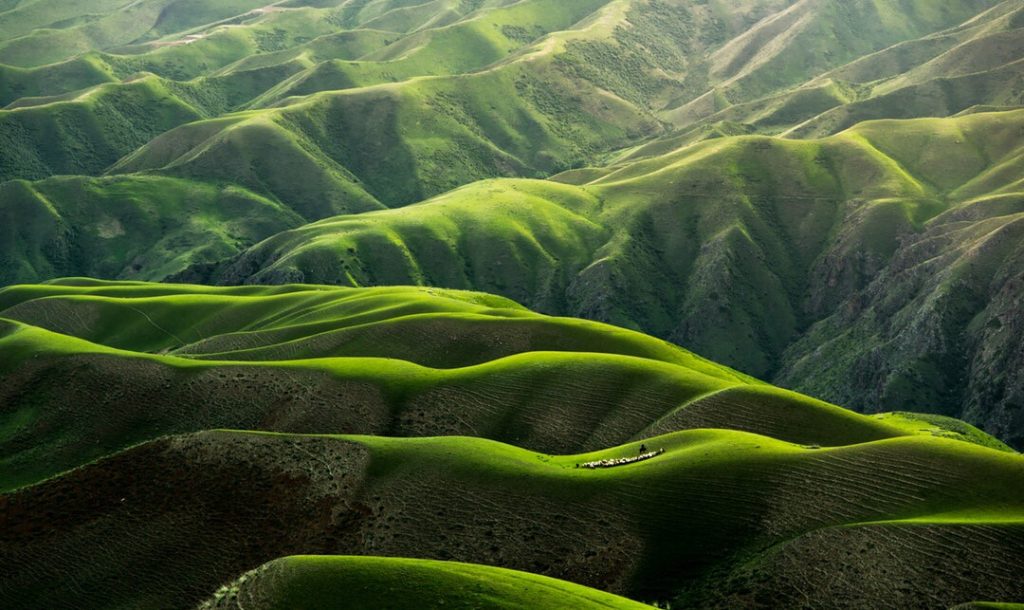 A walk on a wooded trail, or sitting by a stream on a sunny day is good for the soul. Or maybe you like to collect and hold smooth stones or leaves or watch a sunset to feel alive and well. Having a connection to our natural environment improves physical, mental and spiritual well-being. Numerous studies on happiness and well-being show that time spent outside, like taking those wooded walks or simply digging up earth while gardening, can have such a positive effect on your state of mind. And the time allotted to nature doesn't mean you have to move to a lakefront property. A new large-scale study found that spending at least two hours a week in nature is a key dose for good health and well-being.
As humans, we are entwined with nature. Do you ever wonder why outdoor cafe patios are packed in cities and towns come springtime? Or why doctors choose realistic nature landscapes or murals in their examining rooms? Our connection to nature is deeply rooted in evolution, and as humans, we adapt so much better to natural settings than to man-made ones. Natural light, not time in front of a screen, is therapeutic. Our stress, blood pressure and immune system are all affected positively just by being outdoors.
Research shows that we need to connect to nature to promote happiness, as there is a spiritual enhancement that is linked to the human-nature experience. People living in leafier areas, close to green space, have lower levels of stress, regardless of age, race or the socioeconomic status of their neighborhood. Children encouraged to spend more time outside are also less prone to problems like anxiety, depression, obesity and asthma. The same benefits apply to teenagers, as well as improving their coping skills.
This very week in July, for many years, I attended a yoga retreat tucked away on 100 acres in Wyoming. Participants have the choice of staying in a big lodge, cabins, yurts or tepees. All the attendees living in urban settings told me that all year long, they looked forward to staying in the yurts or tepees. For them, being out of the city and being able to have an immersed nature experience was heaven. (I'll be honest; I stayed in the lodge; my boyfriend and I camp most weekends.)
You can improvise a wilderness retreat, as being outdoors for a couple of hours a week can improve our well-being. The author of the study, Dr. Mat White, of the University of Exeter Medical School, said, "It's well known that getting outdoors in nature can be good for people's health and well-being, but until now we've not been able to say how much is enough. The majority of nature visits in this research took place within just 2 miles of home, so even visiting local urban green spaces seems to be a good thing. Two hours a week is hopefully a realistic target for many people." Think of writer Mary Davis the next time you step outside: "A walk in nature walks the soul back home."
---
Connie Aronson is an ACSM-certified exercise physiologist at the YMCA in Ketchum. Learn more at www.conniearonson.com.
https://www.mtexpress.com/wood_river_journal/features/fitness-guru/article_e930bc12-a99b-11e9-aa57-777390b636bd.html