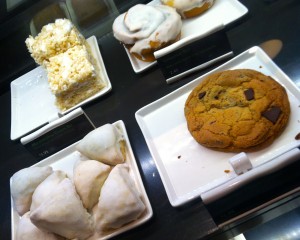 Thanks to our brain's complex pleasure/reward system, we all succumb to the pull of food differently. For some, the brain sometimes can't resist the powerful influence of a fabulous bakery or a plate of French fries, yet others are able to eat a little and stop. But for millions of people, food is never far from their minds. Ever. The current trajectory of the number of obese Americans, along with related disease rates and health care costs, is on course to increase drastically in every state by 2030. The analysis findings, based on a model published last year in The Lancet, show that all 50 states could have obesity rates of more than 44 percent, with medical costs associated with treating preventable diseases soaring from $48 billion to $66 billion per year. By contrast though, according to a study released by Trust for American Health and the Robert Wood Foundation, reducing the average body mass index by just 5 percent could prevent an epidemic. For a 6-foot-tall person weighing 200 pounds, a 5 percent reduction would be the equivalent of about 10 pounds. The good news is that scientists are learning more about the cue-urge-reward-habit cycle of the human brain, so that a 5 percent loss may be quite attainable without entirely giving up your favorite foods.
Neurons and Taste
For some people, certain foods seem to exert a magical pull, writes former Food & Drug Commissioner Dr. David Kessler in his book "The End of Overeating." The food industry works hard to create high-calorie foods with the most addictive possible combination of intense flavor and "mouth-feel." In his book, Kessler tells how neurons, the basic cells of the brain, are connected in circuits and communicate with one another to store information, create feelings and control behavior. Tasting tantalizing food stimulates the brain neurons that are part of the opioid circuitry, which is the body's primary pleasure system. Known as endorphins, these brain chemicals have the same addictive and rewarding effects as morphine and heroin.
The Roots of Temptation
No matter how good the intentions, avoiding fattening foods is always a challenge, and biology is a factor in why it seems so difficult to bypass a bowl of M&Ms. Brain chemicals are in more regions than previously thought. Researchers have traced an unexpected area of the brain in rats that had primarily been linked to movement. This new evidence might help explain why chocolate can be so irresistible and why we binge. Published this week in Current Biology, a Cell Press publication, the research team probed a brain region called the neostriatum, causing the rats to gorge on twice the amount of M&M chocolates than they would otherwise have eaten. The researchers found that a neurotransmitter called enkephalin, a drug-like chemical produced in that same region of the brain, surged as they ate more M&Ms. The chemicals increased their desire and impulses to eat more.
"That means the brain has more extensive systems to make people want to overcome rewards than previously thought," said Alexandra DiFeliceantonio of the University of Michigan. "The same brain area we tested here is active when obese people see foods and when drug addicts see drug scenes."
It's likely that these neurotransmitters wire us for a little overconsumption and addiction. Understanding what triggers overeating and how our neural pathways can stump us can be useful the next time you walk down the potato chip aisle.  Five percent sounds like a good plan.