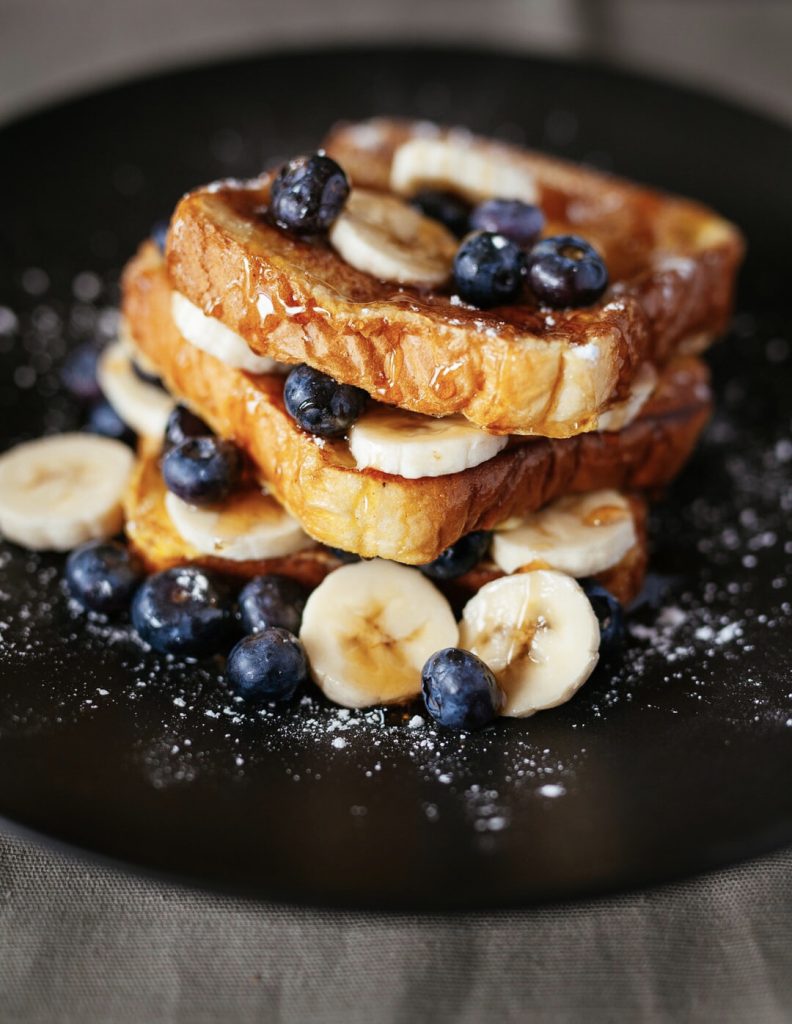 When it comes to your morning training, does it matter if you skip breakfast? For some, the idea of food early in the morning isn't appealing. Currently, one-fourth of U.S. adults feel that way, and skip breakfast. But are there benefits of working out before breakfast?
Research varies on the pros and cons of eating in the morning before resistance training (lifting weights). A recent study published in the Journal of Strength and Conditioning concluded that skipping breakfast before resistance training impairs performance. The small study group of 16 trained men between the age of 23 and 27 had better results with a typical breakfast prior to squats and the bench press.
We, as humans, are hard-wired, in that eating affects the central clock in our brain. This clock controls circadian rhythms and impacts all aspects of metabolism, including how our organs function. An over-scheduled or chaotic day can certainly thwart our best intentions to eat, and to refuel to be our best.
Renowned sports nutritionist Nancy Clarke explains that skipping meals can disrupt normal biological rhythms. The result, she says, is erratic meal timing that can impact the development of cardiovascular disease, Type 2 diabetes and obesity. Athletes who frequently skimp breakfast often get hungry and then devour way too many calories of ice cream and cookies, she says. If this is a nightly habit, the body is poorly programmed to deal with an influx of sweets, and can pave the path to health issues. A good solution, she suggests, would be to eat part of your breakfast prior to training and enjoy the rest afterward.
In terms of weight, it doesn't matter if you're dividing your daily calories into one, three, six or nine meals. Calories still matter, and dividing them up throughout the day doesn't change your body fatness. But, as noted before, it can make a difference in your blood sugar levels.
There is new research to support the old adage of breakfast being the most important meal of the day. A study of more than 4,000 middle-age adults found that those who ate breakfast were less likely to have artery-clogging plaque (atherosclerosis) than those who didn't eat in the morning. Published in the 2017 Journal of the American College of Cardiology, the evidence supported the idea that breakfast eaters typically ate healthier overall and were less likely to be obese or to have high blood pressure, diabetes or unhealthy cholesterol levels. But even with those factors taken into account, skipping breakfast was still linked to a higher risk of atherosclerosis.
So the question remains about whether it's sensible to skip breakfast before morning training. A new study published in the Journal of Clinical Endocrinology and Metabolism showed that men who performed exercise before breakfast burned double the amount of fat than the group who exercised after breakfast. While this didn't have any effect on weight loss, it did dramatically increase their ability to respond to insulin.
In effect, exercising in an overnight-fasted state allowed their bodies to use more of the fat from their fat tissue and the fat within the muscle as a fuel. Though the study lasted only six weeks and excluded women, it showed that the muscle from the men who exercised before breakfast had greater increases in key proteins, specifically those involved in delivering glucose from the bloodstream to the muscles.
Everybody starts the day differently. Some people do better eating before a morning workout, while others do not. The choice is yours, so make it one that will energize you for this new day.
.https://www.mtexpress.com/wood_river_journal/features/fitness-guru/article_a0425aca-0188-11ea-9e5c-5f5b778f0f87.html