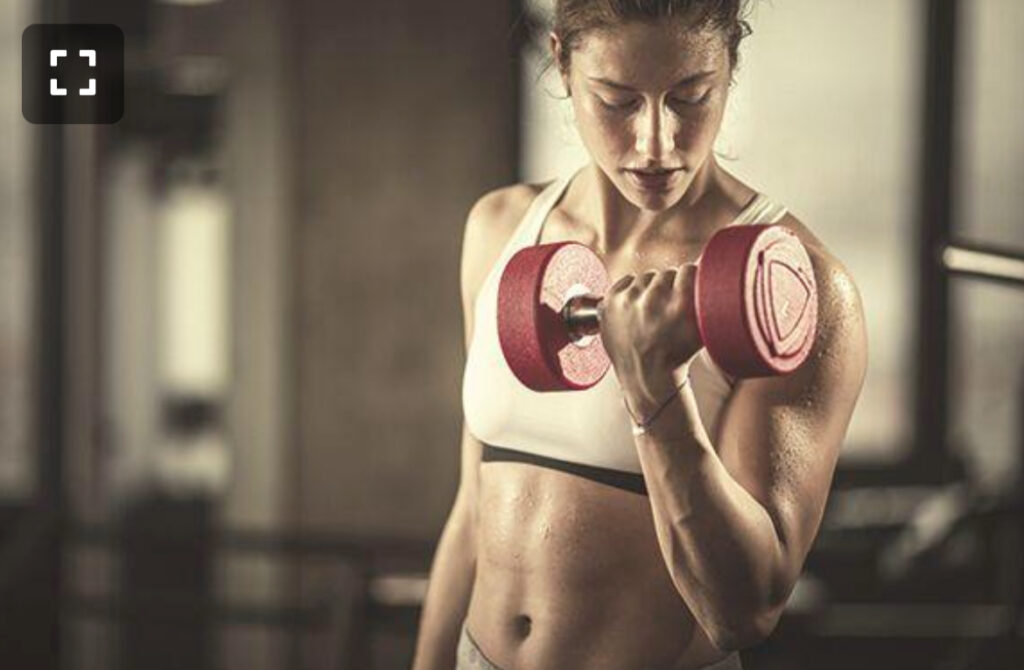 Hands down, the biggest reason people hire a personal trainer is that they want to be stronger and healthier. To achieve that goal, throughout a lifetime, it is essential that we maintain a vigorous level of physical activity to not only age well and be healthy, but also to keep our bones strong.
Lifting weights, or resistance training, is the key to retaining lean muscle mass and keeping your weight down. Around the time you turn 30, you start to lose as much as 3% to 5% of muscle mass per decade. The rate of decline of an inactive 80-year-old could be as much as 30%.
In fact, the American College of Sports Medicine and the U.S. Department of Health and Human Services recommend two or more days per week of moderate-to high-intensity resistance training, using all major muscle groups. Use it or lose is correct, as keeping your muscles strong and flexible after 30 prevents scarpenia, a condition characterized by loss of skeletal muscle mass and function. Scarpenia is a natural part of aging, but muscle loss is largely accelerated by inactivity. For many, as we get older, we tend to move less.
The ACSM's Physical Activity & Bone Health position stand is a recommendation that adults maintain a relatively high level of weight-bearing physical activity, with no upper age limit. Activities like plyometrics—jumping jacks, for example—and high-intensity resistance training are beneficial ways to increase bone mass, as well as to preserve skeletal integrity and improving balance to prevent falls. Kids that are involved in gymnastics and sports that involve jumping, like soccer and basketball, have a great strength advantage in later life, as their bone mass is maintained into adulthood, the report notes.
The main concept of resistance training is to produce changes that result in various strength adaptations. The 80-year-old mentioned? One set of arm curls, to overload his or her biceps, can result in strength gains in the arm muscles lasting as long as a month! While my job as a trainer is to set up great programs for individuals, consider ways you can start to train, if you haven't already, with a simple home setup, including weights, elastic bands, medicine balls, or a TRX.
Remember when?
There is good reason to stick with your routine. Physical activity is a powerful intervention to reduce anxiety and depression during a pandemic. Those of us who stayed or became active during pandemic lockdowns were less likely to experience subjective memory decline. A recent study in Preventative Medicine looked at the effect of physical activity on subjective memory decline before and during social distancing. One in three participants experienced feelings of memory decline when socially distanced, however the active participants did not.
Muscles knock back inflammation
Besides brain health, regular exercise promotes a healthy immune system. Muscles that you use doing squats, arm curls or running down a trail have an innate ability to reduce inflammation. Lately, scientists studied lab-grown engineered human muscles to examine the role of a pro-inflammatory molecule, interferon gamma, which breaks down muscle. Typically, chronic inflammatory diseases break down muscle. The lead author of the study, Zhaowei Chen, a postdoctoral researcher in biomedical engineering, found that when exercising, the muscle cells themselves are a powerful shield and can directly counter interferon gamma, the pro-inflammatory molecule, as well as protecting other tissues and cells.
https://www.mtexpress.com/wood_river_journal/features/fitness-guru/article_b2d26462-11af-11ec-b04a-23ef35ce0778.html