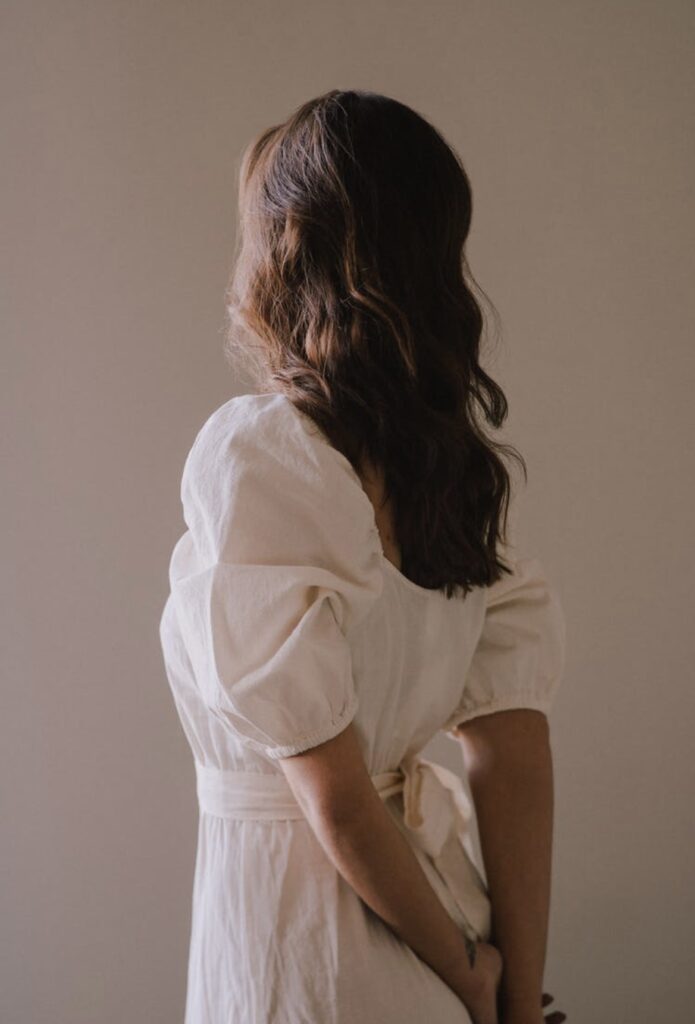 Too much sitting is hard on our bodies and can add to the prevalence of low back pain. Twenty-six bones make up the spinal column with three gentle curves from top to bottom. For many with low back pain, the cumulative effects of constant or repeated small stresses over time, like sitting, result in back pain. Too much sitting, combined with faulty posture, can flatten these curves over time. The spine is designed to function best as a weight-bearing structure, with the lumbar curve in a neutral position. Sitting rounded, or slumped in a seat, multiplies damaging pressure on lower back discs and soft tissues. Another concern is that prolonged sitting chronically shortens the hip flexors. Once again, too much sitting, prevalent in our modern age, has other drawbacks and can cause secondary health concerns, such as high blood pressure and increased risk for diseases like diabetes, obesity and cardiovascular disorders.
The good news is that low back pain can dissipate. Body composition, strength of the core musculature and faulty movement patterns are all potential cause of low back pain. Most back pain is easy to reverse; the secret is addressing common musculature imbalances. Too much sway or arch in the lower back, too much bending, weak or overstretched muscles, or poor posture are contributing factors that can be corrected to ensure a healthy back.
If you are in pain, but not dealing with diagnosed or undiagnosed medical issues, nerve impingement, or traumatic injury, you fall into the category of mechanical low-back pain.
Faulty Movement Patterns
The easiest way to fix your own pain is to correct faulty body mechanics. We know we shouldn't bend wrong, but we do. We bend over wrong picking up laundry, petting the dog, making the bed, or looking at a phone. We work over our desks, drive and ride bent forward every day. Look around the gym and it's a minefield of bent backs. You'll see people lifting weights bent over, and bend over wrong to place them back on racks.
Integrated Core
The spine is at its strongest, most resilient and most supported position when it is in a state of muscular and skeletal balance, and in a neutral position.
The abdominal brace is an important way to use the core to find neutral position. Bracing, says Dr. Stuart McGill, a leading spine researcher, is a different concept than that of simply holding in your stomach, or "pulling your belly to your spine." Rather, it's mild contraction of the abdominal muscles, as though you are preparing for a punch in the mid-section. In his book "Back Mechanic," he asks his back patients to gradually adjust the amount of contraction to find the optimal stiffness, much like how a dimmer switch gradually adjusts light in a room. Whether you are sitting, walking, or are a high-performance athlete, all movement is orchestrated from this fine-tuned control of the core.
Next time you pick up a package, try to brace your core, hip hinge, and use your gluteus muscles, which help extend the hips to assist in standing up, sparing the lower back from over-use.
Self-Test
Here's a simple test to see if you have neutral spine alignment, or back sway. Stand barefoot with your back to the wall, with heels, butt and shoulders against the wall. Then try to place one hand, palm down, behind your lower back. If the space is up to and in-line with your second knuckle, you have neutral pelvis. Normally the pelvis is rotated approximately 10 degrees. But if the space is large enough for your whole hand, you have a deviation, an anterior tilt of the pelvis called lumbar lordosis. Tilt the pelvis posteriorly by bringing the front of your waistband up to learn neutral, engaging the core.
---
Connie Aronson is an ACSM Exercise Physiologist and Corrective Movement Specialist (TBBM-CES) Visit her at www.conniearonson.com and
Instagram @conniearon
https://www.mtexpress.com/wood_river_journal/features/fitness-guru/article_9e3c776e-e5b7-11eb-a0ba-5730f013cbf7.html