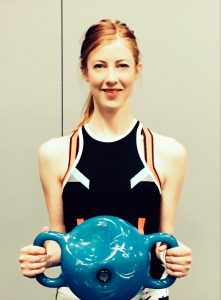 One of the secrets to a longer life involves steel, rubber or your bodyweight.
One of the secrets to a longer life involves steel, rubber or your bodyweight. The steel is in the form of dumbbells or barbells, and rubber is what resistance bands or stability balls are made of. No equipment handy? No worries, because exercises such as pushups, squats, planks and lunges, exercises that you can do anywhere, all build muscle.
    New research all points toward strength training as a key factor in longevity and an extended life, and you need to lift or push weight to build muscle. Biking, running, walking and moving more are all important for cardiovascular health, but if you're not hitting the weights, now is a good time to start a program. Strength training, or resistance training, is the use of progressive resistance exercises to increase your ability to exert or resist force.
    Starting as young as 7, when the nervous system is almost completely mature, strength training can lay down a lifelong regime that promotes increased bone density and muscle mass and decreased age-related body fat. By our early 40s, most adults achieve peak muscle mass, but after that point, a gradual decline begins. People typically lose 8 percent or more of lean muscle each decade, a process that accelerates significantly after age 70. However, the good news is that you can become stronger at any age. But can lifting weights keep you young?
There is a clear connection between strength training and a longer life, says Dr. Jennifer Kraschnewski, an assistant professor of medicine and public health sciences at Penn State College of Medicine. A recent study she led found that seniors who did strength training two times a week were 46 percent less likely to die from any cause. They were 41 percent less likely to die from heart disease and 19 percent less likely to die from cancer. The research was published in the journal Preventive Medicine. No one is immune from any unwanted condition, but consider this: If you suffer from obesity, diabetes, heart disease or arthritis, the decrease in strength is significant. What this means is that even if you think your muscle mass is adequate, if you have any of these underlying medical conditions, your strength is much less than someone without them, says Judith Wurtman, Ph.D., founder of a Harvard University hospital weight-loss facility. Adding resistance training also improves insulin sensitivity, improves cholesterol numbers and revs up your metabolic rate—more reasons to take action.
    I've worked with many older clients who say their balance is terrible, but it's more that their legs are weak. On average, we have a genetically determined amount of both slow-twitch and fast-twitch muscle fibers in muscle. As we age, our fast-twitch muscles shrink in size and number, as does the speed of transmission of impulses from the brain to the working muscles. Are your legs really as strong as you think? Consider this: Decreased leg strength, not dementia, is the biggest predictor of loss of independence in older adults.
    For beginners, the most important aspect of strength training is to find a program you can do consistently. Essentially, aim to use eight to 10 large muscle group exercises, perhaps starting with the legs. Go slow and perform the exercises with good form. For trained individuals, new studies suggest that for both men and women, if you want to get stronger, exercise with heavier loads. Keep your program progressive and varied, and don't keep it a secret that you're getting younger every day.
Published in the Idaho Mountain Express 2/10/2017