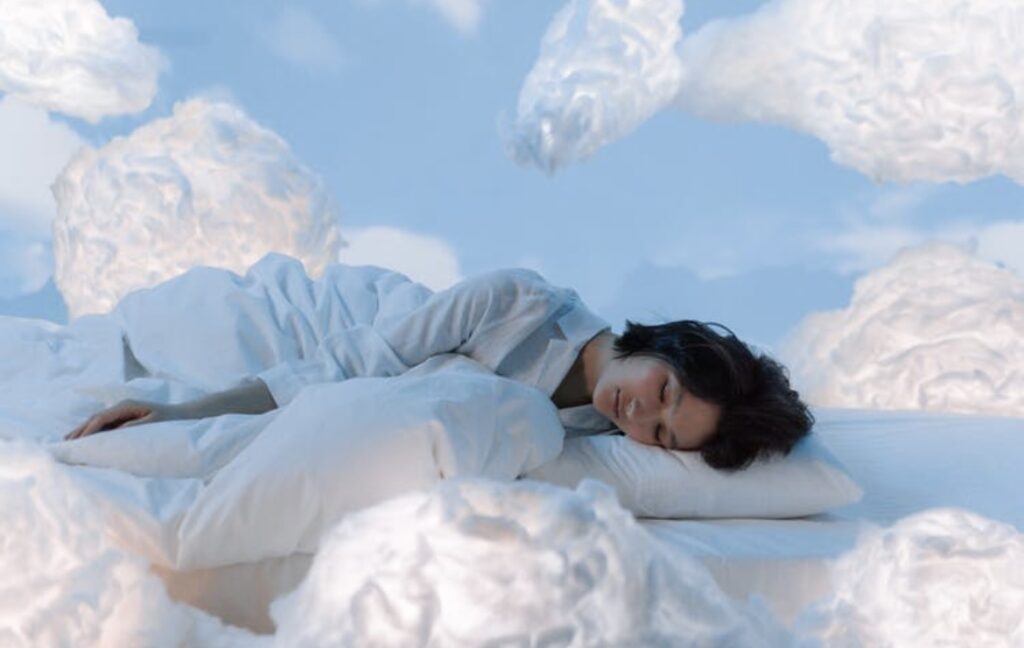 We need sleep and it's best in moderation, like most things in life. According to studies recently published in the journal Brain, there is a middle range to keep the brain sharp over time, and most adults need at least seven hours of sleep each night. The study shows that too little or too much sleep is associated with worse cognitive performance. Good sleep improves your brain function, immune system, mood, and health. Sleep is so important for our overall health that having just one night of sleep loss can significantly impair your daily functioning. More than one-third of U.S. adults sleep fewer than six hours per night. So what really keeps you up at night, and how can you make sleep a priority?
Sleep can be so elusive some nights. Worrying, tension, cluttered thoughts, family concerns, and work-life balance dilemmas can keep us up, although we crave sleep.
Caffeine, bright lights, and room temperature
• For most people, the sleep signal happens after 12-16 hours of being awake. A chemical called adenosine accumulates in the brain during the day. Caffeine, however, blocks and inactivates adenosine receptors, and tricks you into feeling alert. Coffee in foods such as dark chocolate and ice cream, as well as some medications, are also sources of caffeine.
• A laptop screen, smartphone or tablet has a very real impact on your melatonin release, interfering with your natural ability to wind down from a busy day.
• Try turning off half of the lights in your home in the last two hours before bed, and keep your bedroom cool, dark and quiet.
A colder bedroom helps the body's core temperature drop by 2-3 degrees Fahrenheit, ensuring a better nights' sleep.
Let tension go with Yoga Nidre
When you're trying to sleep, our bodies can be holding tension that we are not even aware of. Yoga Nidre, a meditation technique, is a proven antidote to help with anxiety and sleep. The roots of Yoga Nidre go back thousands of years, but many of today's yoga leaders have adapted the teachings to make them more accessible to Westerners.
Seated meditation isn't for everybody, as it is difficult to try to clear your mind and bring your focus back to your breath. Because Yoga Nidre is always guided, it promotes deep rest and relaxation. It can be as short as 10 minutes, or as long as an hour. The focus is to cultivate multiple levels of well-being.
Use a meditation app such as Insight Timer or Calm. Once you find a sleep meditation that appeals to you, and because it is guided, you'll need headphones. ( Be sure you don't start scrolling ! ) Lie and rest comfortably in your bed. You are encouraged to move around and get as comfortable as you can as you begin.
While you practice Yoga Nidre, you're often asked to choose a samskara. Yoga teaches that samskara is the sum total of all our actions that conditions us to believe in a certain way, a habit or thought that is ingrained in us. It can be something positive that you'd like to work on. Through your meditation, you can create this belief to help you live less out of habit and more out of a desire to grow as a person. Ultimately you'll drift off to sleep.
Sleep, you deserve it.
https://www.mtexpress.com/wood_river_journal/features/fitness-guru/article_e605884e-3ccc-11ec-93f0-5f914f01f24d.html