Early fall, ski-teamers are working on quad strength for their upcoming competitive season. You should be, too, if you are planning to ski this winter. Even if you're not doing any type of physical activity, you should at least train your legs to keep them strong. As an exercise, squats strengthen your leg muscles, especially the glutes and quadriceps, and your core, burn calories and help prevent injury. If you've been avoiding squats because of knee pain, you are not alone, as over 50% of people experience knee pain on a regular basis. It's likely that you might not have sufficient ankle, foot or hip mobility to squat well. With specific massage, stretches and exercises you can fix this common muscle imbalance.
The squat is a movement that we do throughout the day, from sitting into a chair or car, to lifting up a child or parcel. It's also a foundational movement where the feet, ankles and hips have to be working correctly. Leg machines such as the leg extension and leg curl machine are useful, but you could be missing out on building more dynamic, full-body exercises that burn more calories and are fun. A ground-based exercise, the single leg squat, puts high loads on the leg without the need for additional weight.
Consider that in walking or any ground-based activity, the ankle needs to roll in, bend, and absorb weight as you transfer your weight from the right foot to the left. Similarly, the hip should internally rotate as you step forward. Together, there is an accepting and transferring of weight through the entire lower kinetic chain. For example, if the hips aren't internally rotating in a back swing, stresses may affect the knee, shoulder or back. The knee simply doesn't have the same mobility that the ankles and hips are capable of, as the knee mostly bends forward and back, with limited movement side to side and in rotation. Without the feet, ankles and hips working correctly, the knee is compromised. It's important to note that the knee and foot's (and spine's) primary function is stability.
The TRX Lunge (photo 3), a single leg exercise, will strengthen your leg muscles and is a great way to dynamically stretch the hip flexor muscles of the rear leg.
Corrective exercise sequence to target the hip flexors
1. Tennis ball rolling on the hip flexor. Justin Price, creator of the BioMechanics Method, likens tennis ball or foam rolling to blowing a big bubble. You first have to chew the gum to prepare it to be pliant enough to blow a bubble! You can use a baseball or any other ball you have during the self-myofascial release portion. Hold each sore spot for 20-30 seconds, for a total of two to three minutes on each side.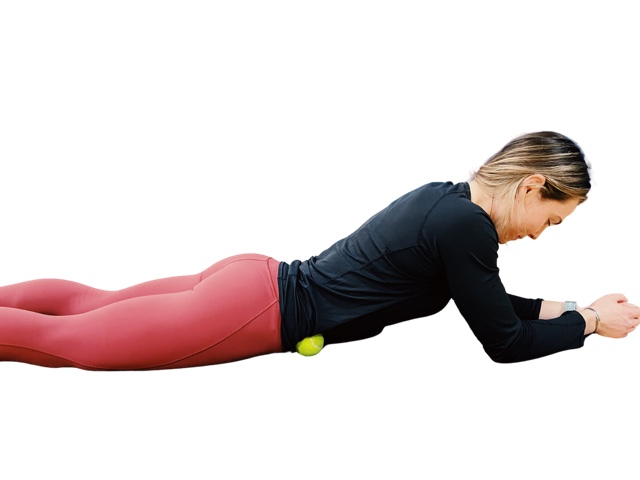 2. Kneeling hip flexor stretch. Hold for 30 seconds to 1 minute on each side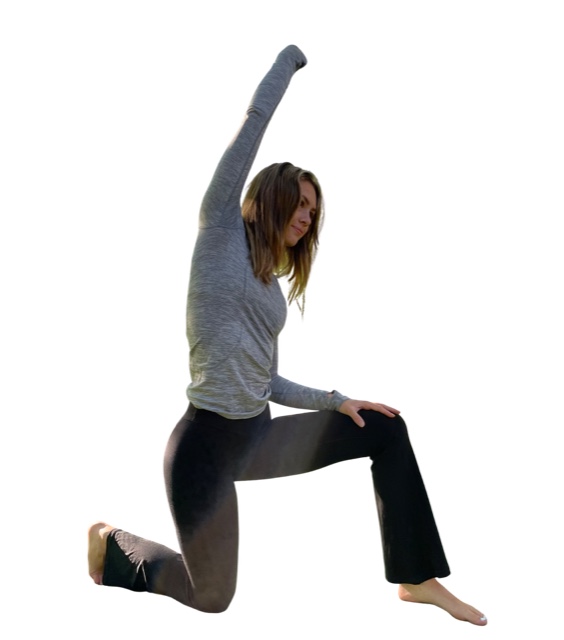 3. Single leg lunge. Aim for about 90% of the weight on your front leg.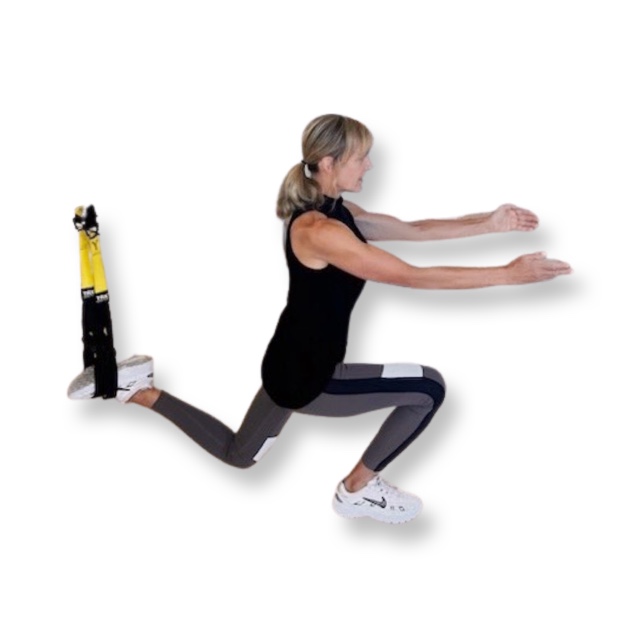 Printed in the Idaho Mountain Express October 12, 2022
https://www.mtexpress.com/wood_river_journal/features/fitness-guru-add-single-leg-squats-to-your-training/article_00966ace-443e-11ed-9418-67966173447a.html